Pastor Rob
has a passion for leading our congregation to a well-balanced ministry including strong Bible-based teaching and missional living. He has been our lead / senior pastor since July 2016.
Pastor Rob previously served as a church planters' pastor for the
Recovery House of Worship (RHOW) Church Planting Movement
and he also co-founded
CityView Metro NYC
with campuses in the Metro NYC area. He also served as pastor for 6 years at
Christ Baptist Church
(Columbia, NJ) and as youth pastor at
Grace Baptist Church
(Columbus, GA) for 3 years.
Pastor Rob holds a Bachelor of Arts (B.A. ) in Pastoral Ministries and also a Master of Theology (Th.M.) in Systematic Theology.
Pastor Rob serves on the Advisory Boards of two ministry networks, while also serving on the Board of Trustees for
America's Keswick
(Whiting, NJ).
He and his wife,
Rebecca
, have four children:
Rob
,
Dave
,
Julia
, and
Loren
.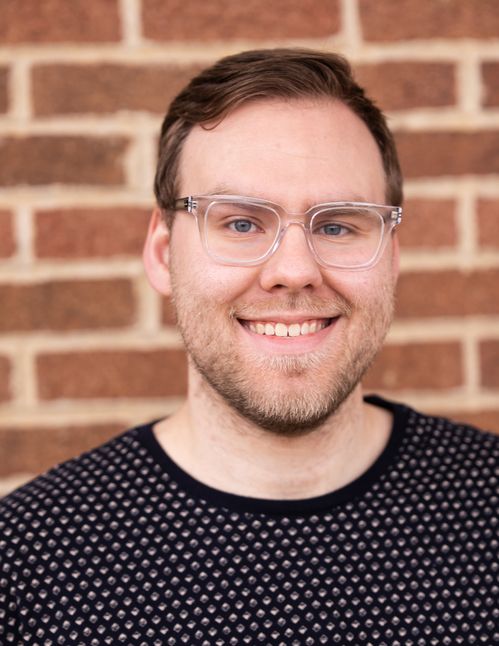 Audio / Visual Coordinator
Jake
, along with his mom, dad and sister; have been coming to
Calvary Bible
for a long time. Jake oversees our audio/visual team as well as occasional maintenance on the website and church app.
Jake has an undergrad from the
University of Valley Forge
and has experience serving in church / ministry and secular settings.
"First Impressions" Coordinator
Since moving to Phoenixville,
Becky
has been an active member in our church while raising four children and supporting her husband.
Becky leads our
Hospitality Team
that's responsible for scheduling / coordinating church-wide events, as well as updating the physical decor of the church interior. Rebecca has also stepped into the role of
Cleaning Coordinator
that maintains the janitorial services, while updating/upgrading our appearance.
Rebecca grew up in
Levittown, PA
; where her father was a church planter in the Northeast section of Philadelphia.
Becky holds a BA in Early Childhood Special Education and is currently also a lead teacher at
Footsteps Academy
in Bridgeport, PA.
Greg
serves as an elder of
Calvary Bible Church
. He also has served as a deacon and has played the bass guitar and led worship for many years.
Recently, Greg was appointed to the position of Worship Team Coordinator, who leads the worship team by making sure we have a solid order of service, a good worship set, and recruiting of new talented servants.
Greg has been married to Christine for several decades and together they have four married adult sons - AJ (Megan), Ducky (Kaley), Kyle (Jamie), and Justin (Rebekah).
Adminsitrative / Marketing Coordinator
After growing with Calvary Bible and our Women's Ministry for 6 years, Sam has stepped into her current role. While helping Pastor Rob with his schedule and correspondence, as well as any others projects (assigned to by him), she also handles our marketing / social media campaigns.

Samantha has many years of experience in the bridal industry; where she handled all aspects of marketing, social media, office management, and customer relations.

She is the busy mom of Grace, Manny, and Gabe.
KidsINC / Ladies Ministry
Sunday Service Scheduling